Prusament Resin Flex80 Black 1kg
Prusament Resin Flex80
Prusament Resin Flex80 is a high-quality rubber-like resin with a hardness around 80 Shore A. It is designed to print objects with soft, yet durable finish, providing the perfect balance between flexibility and strength. The flexibility of printed objects can be compared to a car tire, leather, tendons or a rubber shoe sole.
Prusament Resin Flex80 is easy to use resin and provides detailed prints. It is capable of fast printing of parts with intricate features while ensuring that they remain flexible, which makes it a perfect choice for rapid prototyping, functional parts, durable figures, RC car parts, organic structures, medical models and many other objects. Compared to most other flexible resins on the market, our Prusament Resin Flex80 has a noticeably lower odor and viscosity allowing the finished models to be easily washed in isopropyl alcohol without special washing and post-curing procedures.
Printing with the Original Prusa SL1S SPEED
Prusament Resin Flex80 works with a majority of third-party MSLA 3D printers. However, it was tailor-made for the Original Prusa SL1S SPEED where it delivers the best possible results - you'll get astonishing speed without losing any print details. Thanks to the monochromatic display, it's possible to print the Flex80 with exposures as short as 2.6 seconds (SL1S SPEED, 0.025mm layer height).
Printing Setup
Use built-in PrusaSlicer profiles for best results.
| | | |
| --- | --- | --- |
| Recommended exposure time at 0.05mm layer height. | Original Prusa SL1 | Original Prusa SL1S SPEED |
| Transparent Clear | 15 s | 5 s |
| Black | 10 s | 3 s |
| White | 6.5 s | 3 s |
Troubleshooting tips:
Use supports with higher density (200 %) and head penetration (0.6 mm)
Use a High-Viscosity profile in case of printing issues
Material type and color
Prusament Resin Flex80 is currently offered in two colors: Transparent Clear and Black. It's a great option for printing RC car tires, durable rubber-like figures, prototypes, medical models, functional parts and much more. Please follow the safety instructions for working with resins; wear gloves when handling uncured resin.
---
Basic Attributes
| | | | |
| --- | --- | --- | --- |
| | Print reliability | | Non-recyclable material |
| | Short exposure time | | Uncured resin may pose a health risk |
| | Great print detail |   |   |
| | Soft, rubber-like and durable |   |   |
| | Hardness similar to car tire or rubber shoe sole |   |   |
| | Low-odor |   |   |
| | Low viscosity - no preheating required |   |   |
| | Easy to wash |   |   |
| | Does not contain Bisphenol A |   |   |
Model & hobby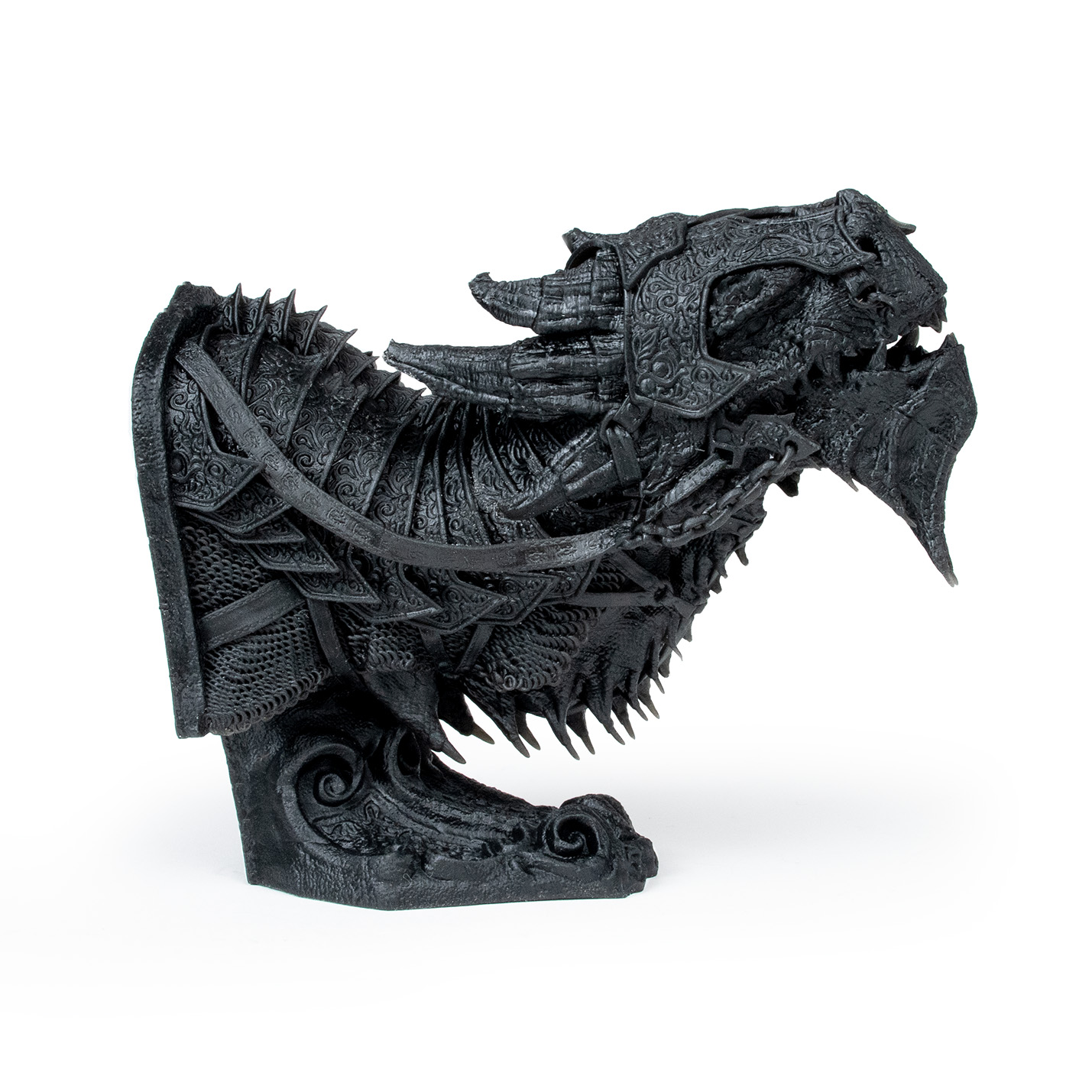 Thanks to the high level of detail, this material is suitable for printing durable figures, RC car tires and other intricate objects that need a soft finish and rubber-like properties.
Rapid prototyping
Short exposure time and the perfect level of detail make the MSLA technology suitable for small and detailed prototypes that can't be done with FFF/FDM printers. Plus, overall MSLA printing time is shorter than with FFF/FDM.
Education models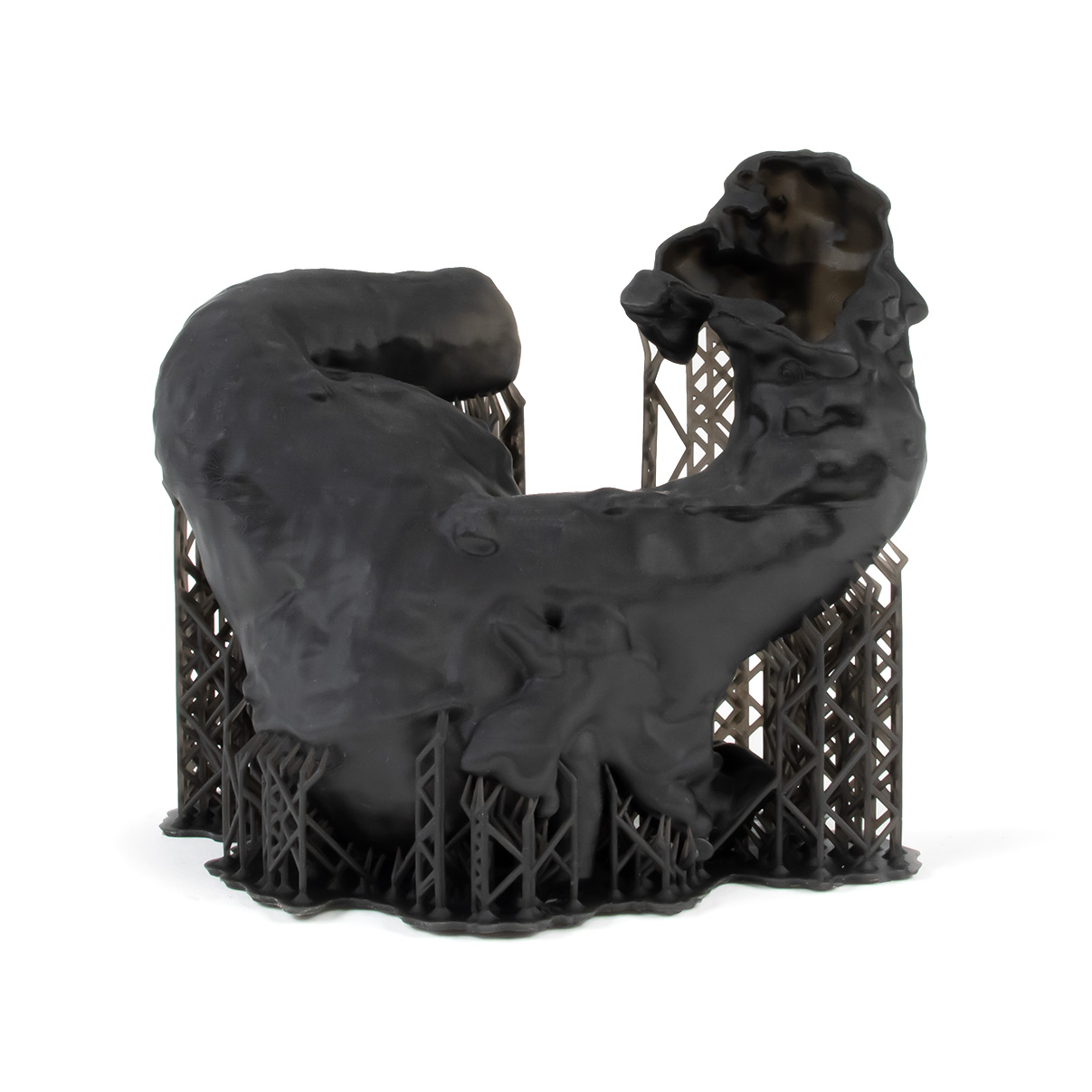 Prusament Flex80 is perfect for printing organic-like structures and/or medical models with great durability and good flexibility. This makes it ideal for printing, e.g., models of human organs.
Art & design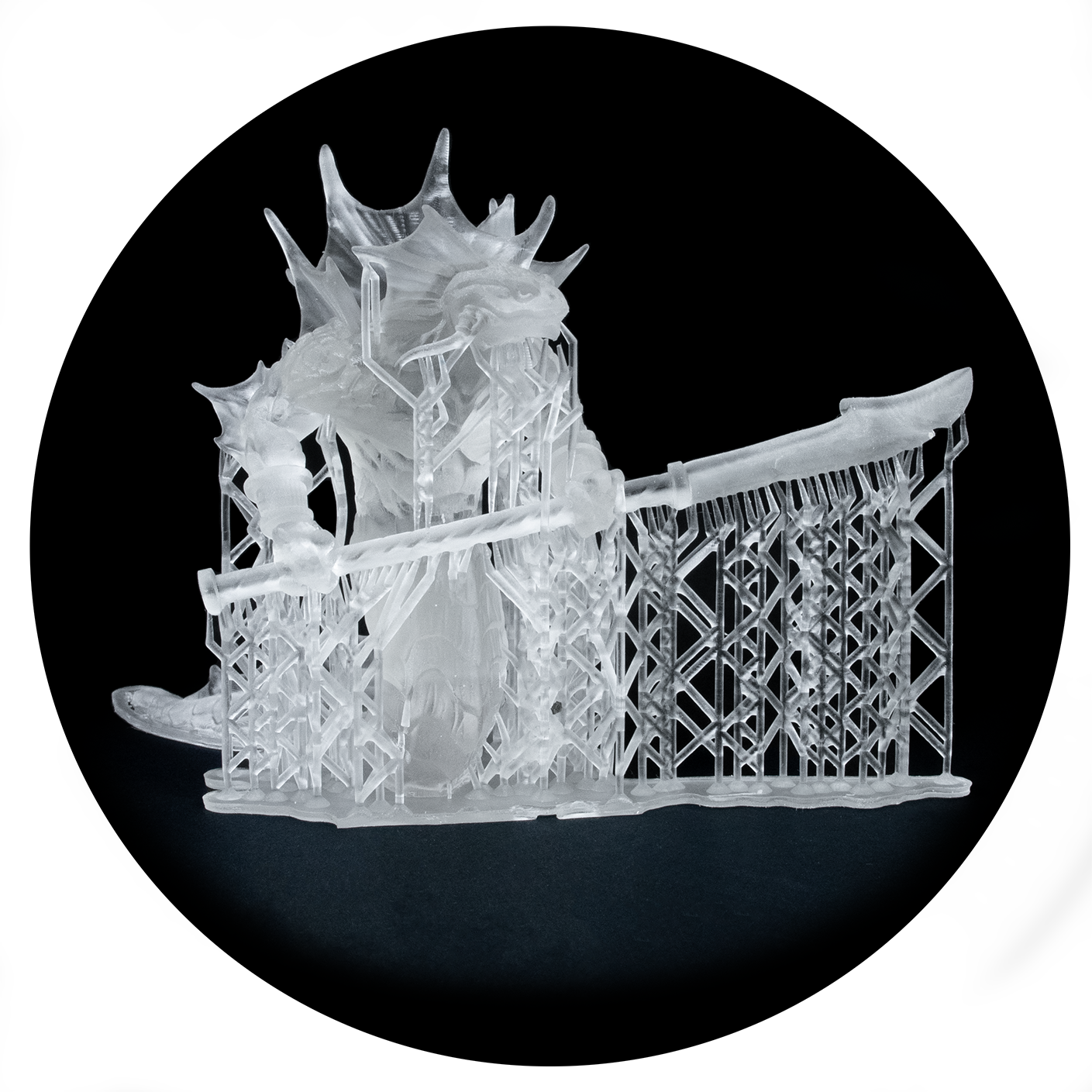 The ability to print very delicate structures makes Prusament Resin suitable for designers and artists. Prusament Resin is easy to use and delivers precise results.
Safety precautions and manipulation with resin
Before you start using Prusament Resin, don't forget to read the material safety data sheet (MSDS) uploaded at prusament.com. Here, we sum up only a few tips that might make your life with resin a little easier. ;-)
Always remember that despite our hardest efforts, all liquid resins still might pose a health risk. Use protective equipment, especially gloves, every time you work with resin. Prevent contact with skin, eyes, and mouth.
Accidents happen even to the most experienced users. If resin gets on your printer, table, or anything else, don't wait and clean it immediately with paper towels and isopropyl alcohol (IPA), before it gets cured by the daylight.
Strangely enough, there is not much information available about waste disposal and recycling 3D printed products. Let's sum up how we deal with resin waste: Uncured resin leftovers should be disposed of with other dangerous chemicals at places designated for it. It cannot be recycled and definitely should not end in general waste.
The same rule applies to bottles, paper towels, and models stained with liquid (uncured) resin. However, cured resin (reactoplastic material) is, unlike filaments (thermoplastic material), a non-recyclable material - it belongs in the general waste.
Would you like to know more about the parameters of Prusament Resin? Don't forget to see our resin section at prusament.com. We believe that our resin will help you to make nice and amazing prints. We're looking forward to seeing your great ideas.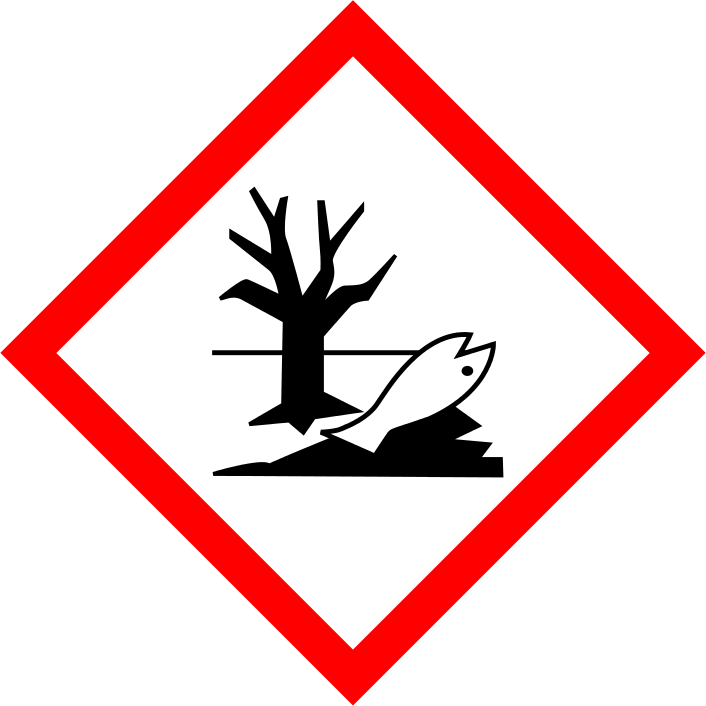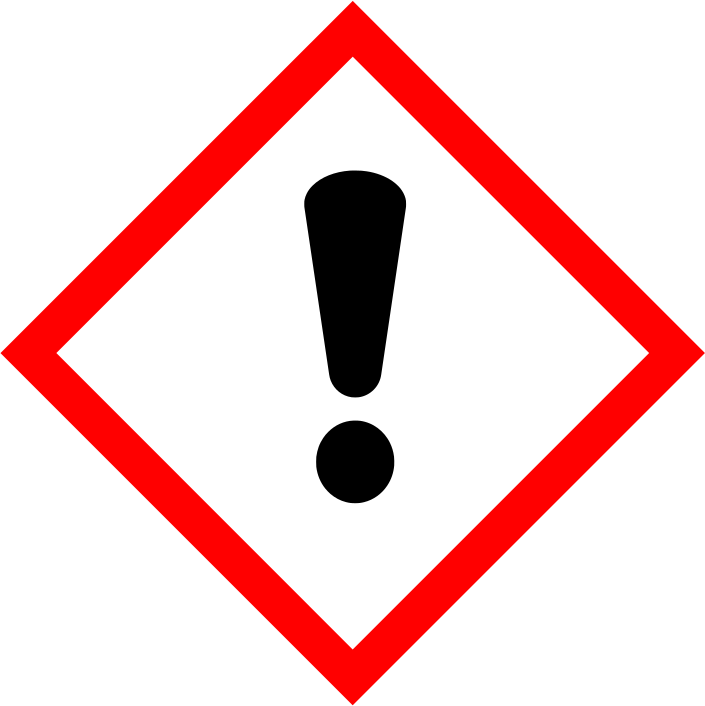 Reviews
The Seller does not verify whether the published reviews come from consumers who have actually used or purchased the products or digital content or service. Reviews are provided by registered PRUSA ACCOUNT users.
In stock
Preparation time: 3-5 business days.