RepBox v2.5 Prusa Premium Edition Kit
Tame your wild piles of filament with Repkord RepBox v2.5 Prusa Edition filament management system! It's a great addition to our MMU2S upgrade as a clean Multi Material spool management solution.
The RepBox comes as a flat-packed kit and requires assembly.
Description
RepBox v2.5 is a clear Acrylic Enclosure for 6 average width 1kg spools (485mm total internal width)

Place it on a shelf or on the desktop next to your printer or you can easily hang your box above and out of the way for even better space efficiency. It's a great addition to our Multi Material Upgrade as a clean spool management solution.

While the RepBox is not a true dry box, it does provide reasonably adequate protection from moisture when desiccant packets are placed inside.
For the build guide visit the official RepBox2.5 page.
Kit includes:
RepBox v2.5 Prusa edition
Lid gaskets for enhanced moisture ingress protection
Latch and Lock Set
Hygrometer and Thermometer for measuring humidity and temperature within the RepBox
Four Rechargeable Desiccant Tins
Wall Mount Kit and hardware required for mounting to wood/drywall construction
External Dimensions: 498mm Wide x 291mm High x 315mm Deep (Approx 19" Wide x 11.45" High, 12.5" Deep)
Capacity: 6 average width 1kg spools
Includes all the connectors, and plugs.
Printable files: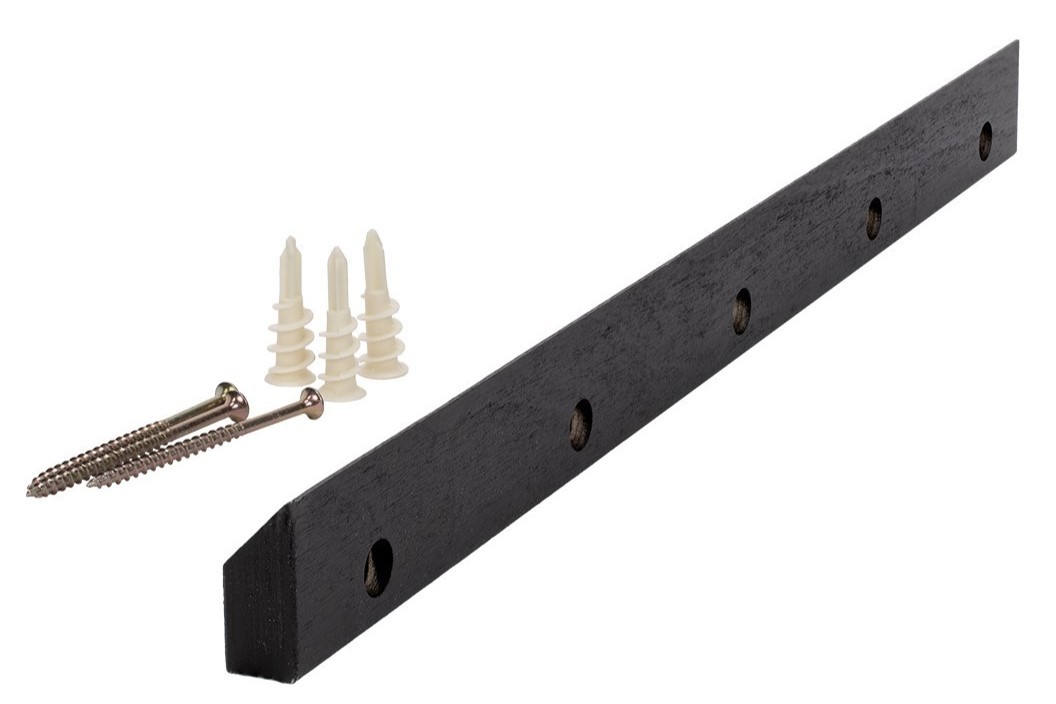 Wall Mount Kit
Includes wall cleat, 3 screws, and 3 heavy duty wall anchors
Screw holes at ends are spaced for 16" O.C. standard US wood framed construction stud spacing.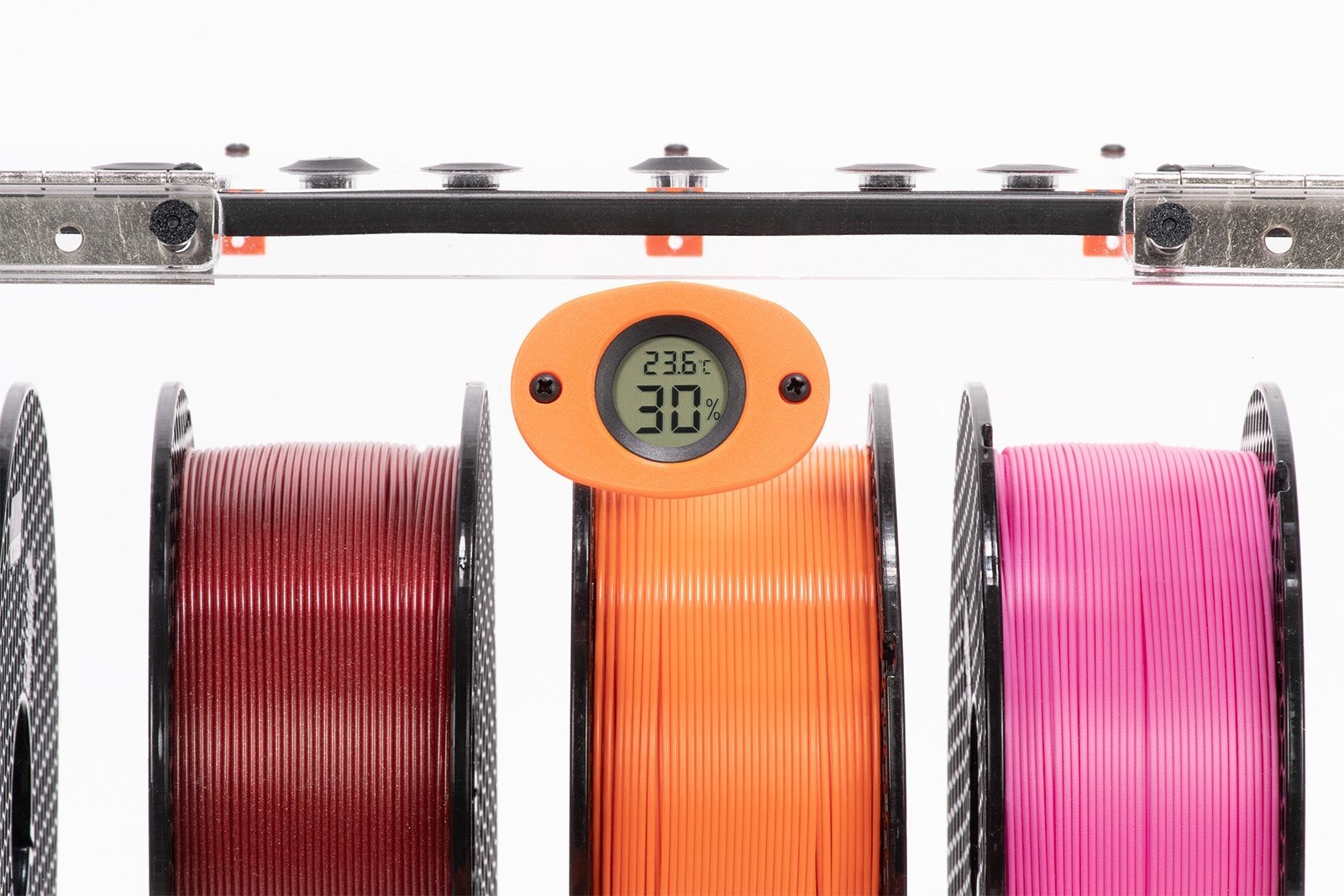 Humidity protection
Get a better handle on humidity and more effectively store hygroscopic materials like PVA, Nylon, and more.
Hygrometer with temperature (in Fahrenheit OR Celsius) and relative humidity readout
Sealing Gaskets
Latch Kit
Four 40g Silica Gel Rechargeable Desiccant Cartridges
---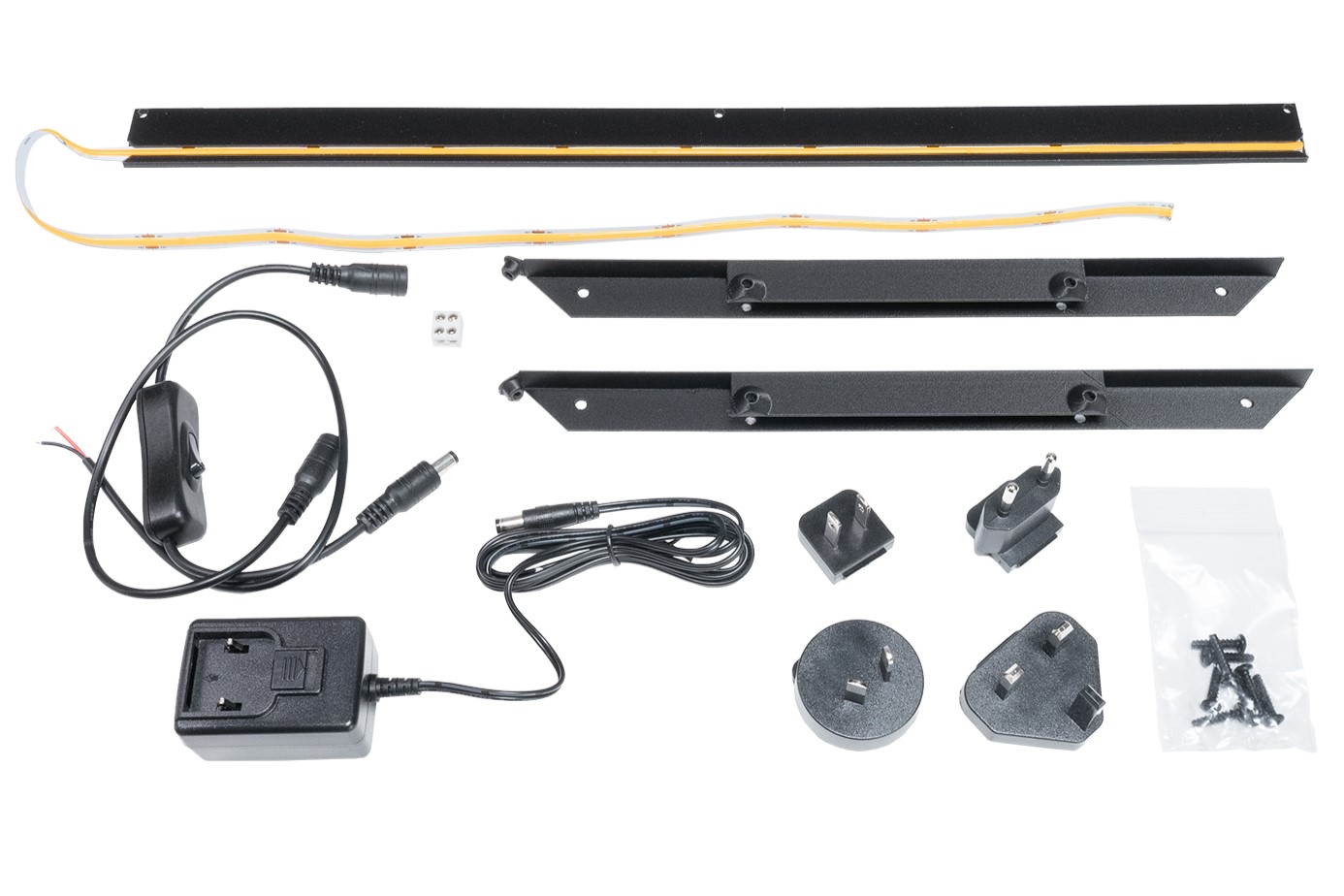 Disclaimer: Resold product from Repkord. We do not provide customer support for this product all customer support is handled by Repkord.
Reviews
The Seller does not verify whether the published reviews come from consumers who have actually used or purchased the products or digital content or service. Reviews are provided by registered PRUSA ACCOUNT users.
In stock
Preparation time: 3-5 business days.