Prusament PLA Recycled 2kg
What can you expect?
Prusament PLA Recycled is our own in-house made filament with ±0.05mm manufacturing tolerance. 100 % of the material consists of recycled Prusament PLA materials, so every batch has a different color. You can inspect the parameters of every spool we made at prusament.com. Check the sample spool!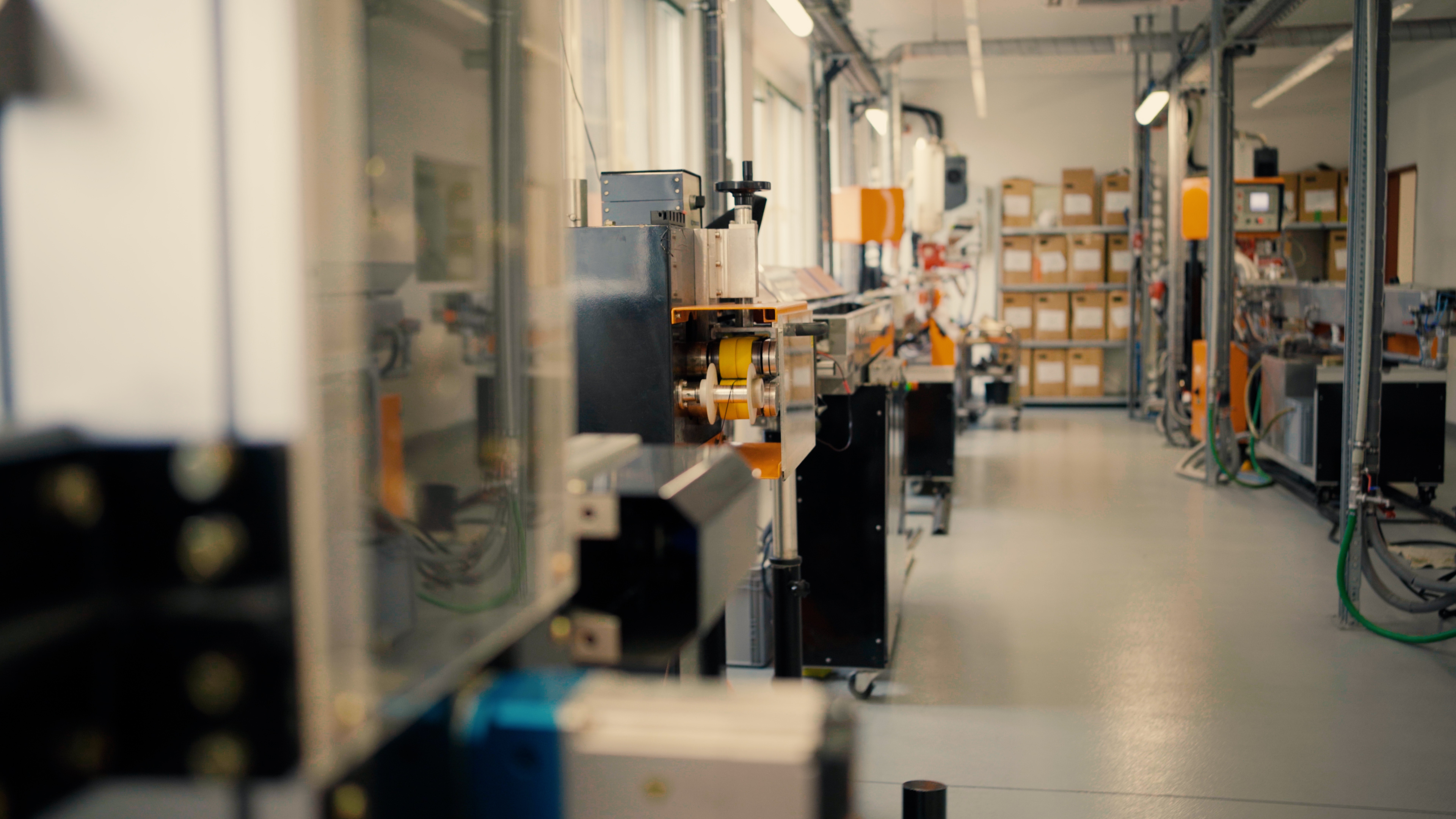 Made only from recycled Prusament PLA
Waste produced during our in-house production of Prusament PLA is recycled and used as a base for Prusament PLA Recycled. There are no further additives or pigments in the mix.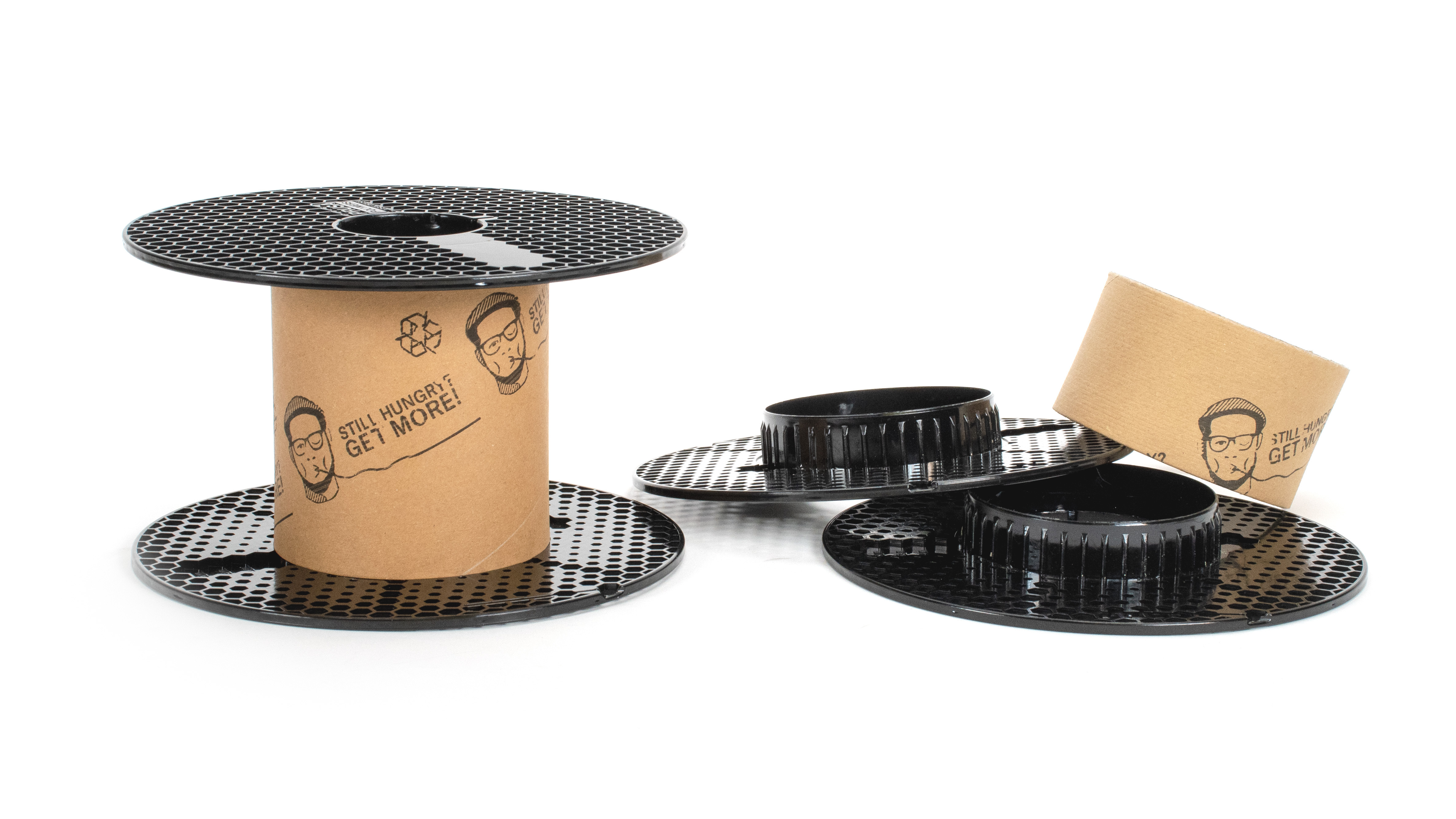 Smart spool design to save material
We are constantly improving our filament spools. The latest iteration features a core from recycled cardboard and lightweight sides from recycled polycarbonate.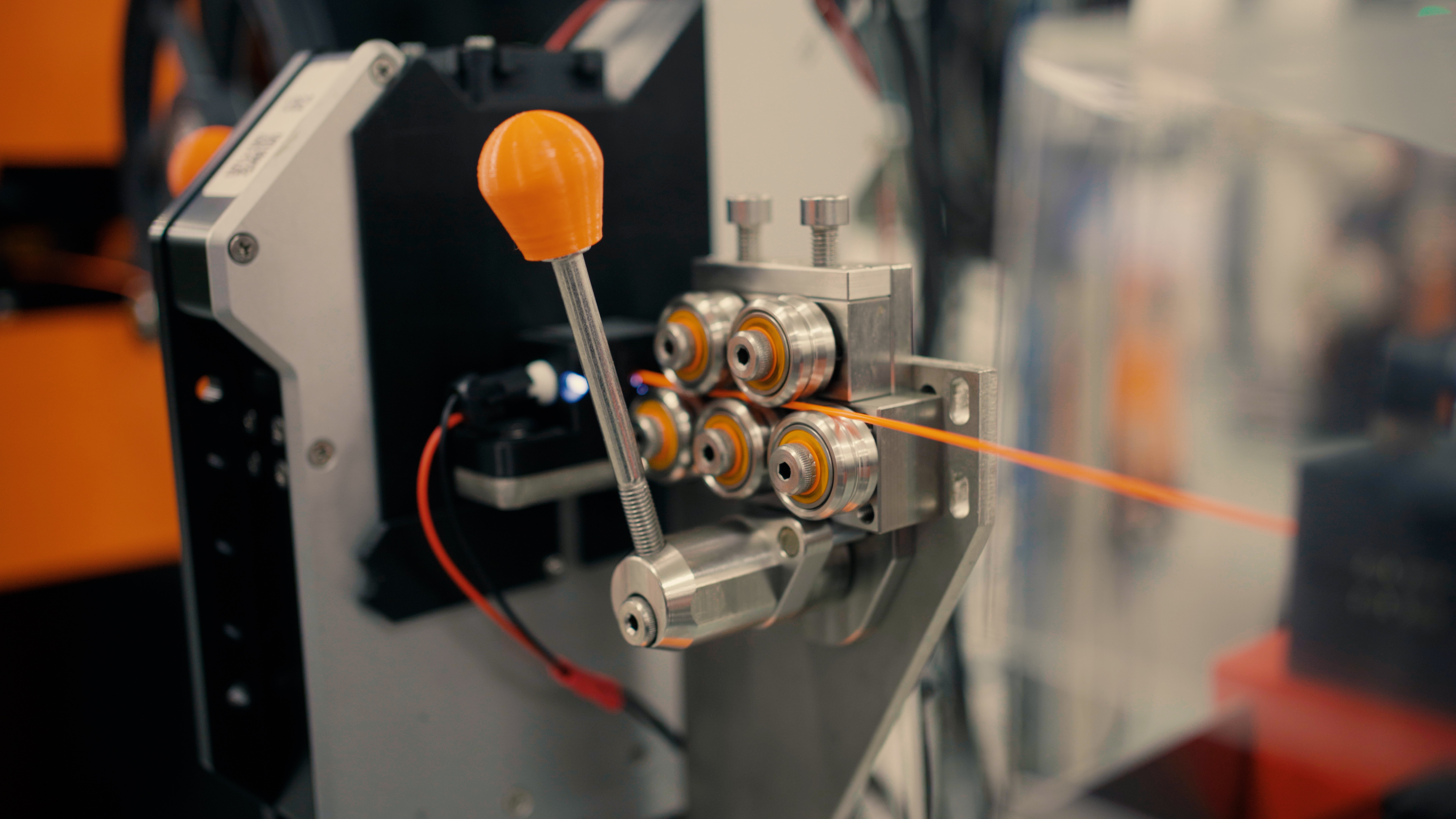 Guaranteed ± 0.05 mm Manufacturing Precision
Even our recycled PLA material is subjected to strict QA control, so you can be sure that your prints will go smoothly and without a hitch.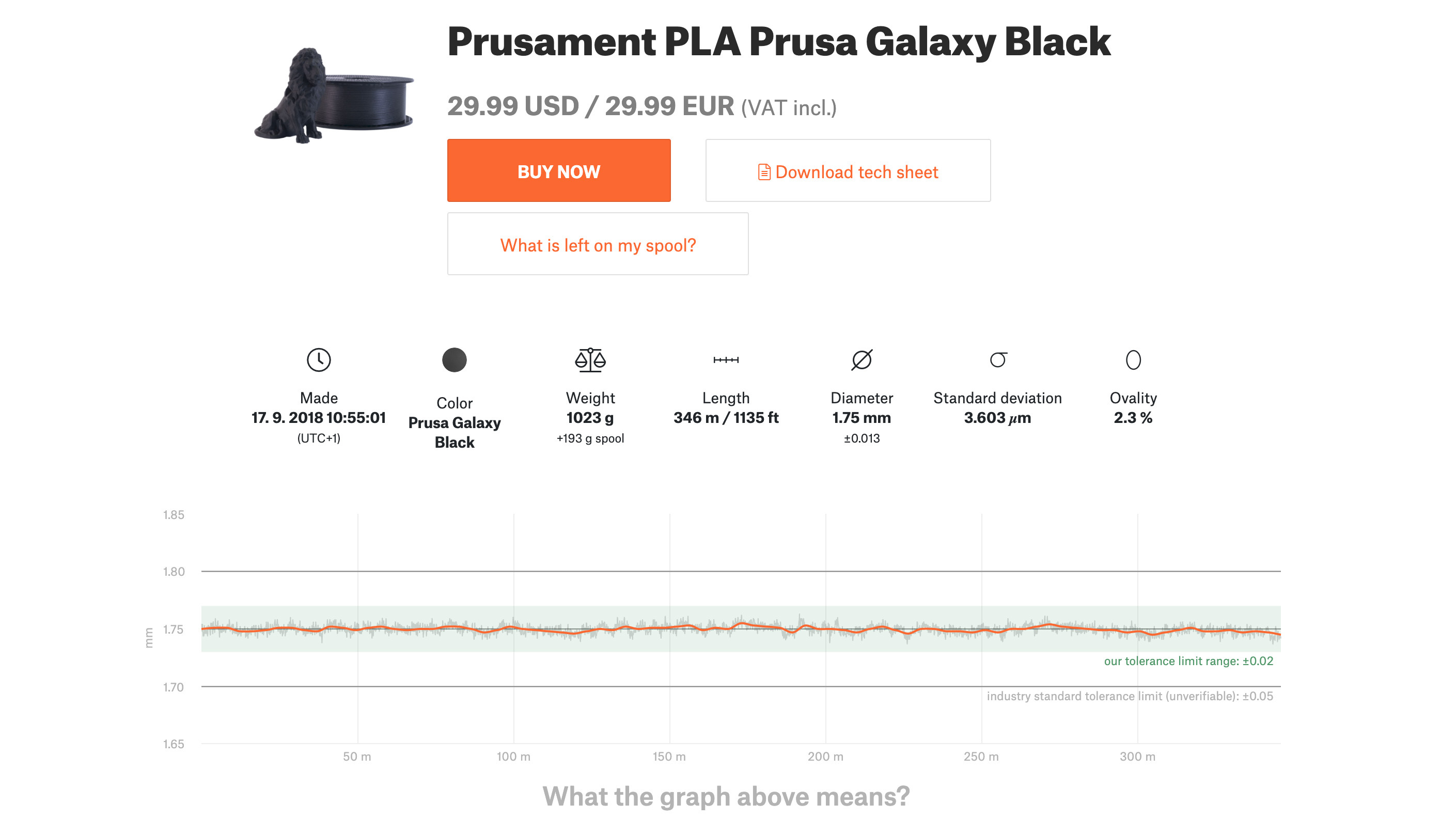 High Quality You Can Check Yourself
With every spool, you have the unique option to inspect its manufacturing parameters yourself. Scan a QR code on the spool to see all details online (check the sample spool).
For our recycled filaments, we had our carbon footprint calculated. You can find more about our sustainability activities in our sustainability report.
PLA melts at a relatively low temperature of about 175 degrees Celsius. Unlike so-called thermoset materials, PLA can be heated past its melting point multiple times with very little degradation. It's a hard material, but that also means it's somewhat brittle, and once it breaks, it likes to shatter. Only this material is proven for 50 microns layer height.
However, PLA is not a perfect material and, just like every other plastic, has some disadvantages. The low melting temperature also means low-temperature resistance. Parts start to lose mechanical strength at temperatures over 60 °C.
The combination of being low in UV and temperature resistance means that it's not ideal for outdoor use. Also, PLA is only soluble in chemicals like chloroform or hot benzene. So when connecting multiple pieces, you're better off using just glue.
Even though PLA is on its own food safe, we do not recommend repeatedly drinking or eating from your 3D prints. Because of the small fractures on the print surface, bacteria can build up in there over time. You can prevent this by applying a food-safe coating. When post-processing PLA, it's better to use wet sanding. Without water, you'll quickly start heating the plastic by friction, which will cause it to soften and make it hard to keep sanding.
Printing Setup
| | |
| --- | --- |
| Nozzle | 215 °C  |
| Heatbed | 50-60 °C  |
Basic Attributes
| | | | |
| --- | --- | --- | --- |
| | Easy to print | | Brittle |
| | Can print tiny parts | | Low temperature resistance |
| | Can print huge objects | | Difficult post-processing |
| | Hard and tough | | Every batch of Recycled PLA has a different color |
| | Low warping |   |   |
| | Made only from recycled Prusament PLA without further additives |   |   |
Notes
This rPLA is made in-house by Prusa Research.
1.75 mm filament is manufactured with precision of +- 0.05 mm
Before printing, make sure the surface of heatbed is clean as described in 3D Printing Handbook.
The 2kg spool won't fit the standard spoolholder, please download and print the 2kg spoolholder.
To dry the filament, please follow the instructions in our article.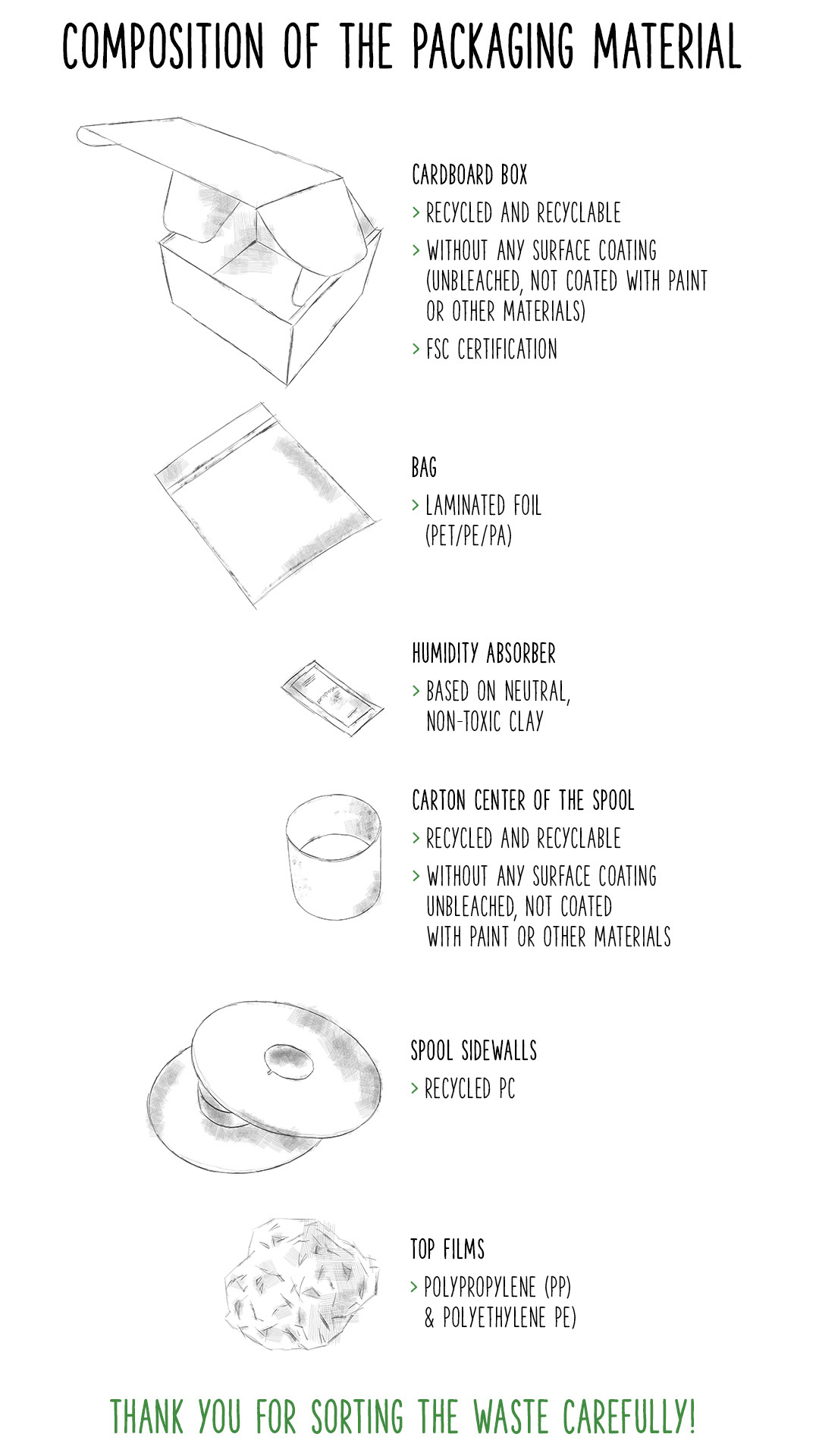 Reviews
The Seller does not verify whether the published reviews come from consumers who have actually used or purchased the products or digital content or service. Reviews are provided by registered PRUSA ACCOUNT users.