POLYLIGHT 1.0 – LW PLA Navy Blue 1kg
Presenting the PolyLight 1.0 – The active foaming lightweight LW-PLA material. Depending on hotend temperature, the material increases its volume more than twice during extrusion resulting in very lightweight parts. Suitable especially for smaller models and parts where strength is not so critical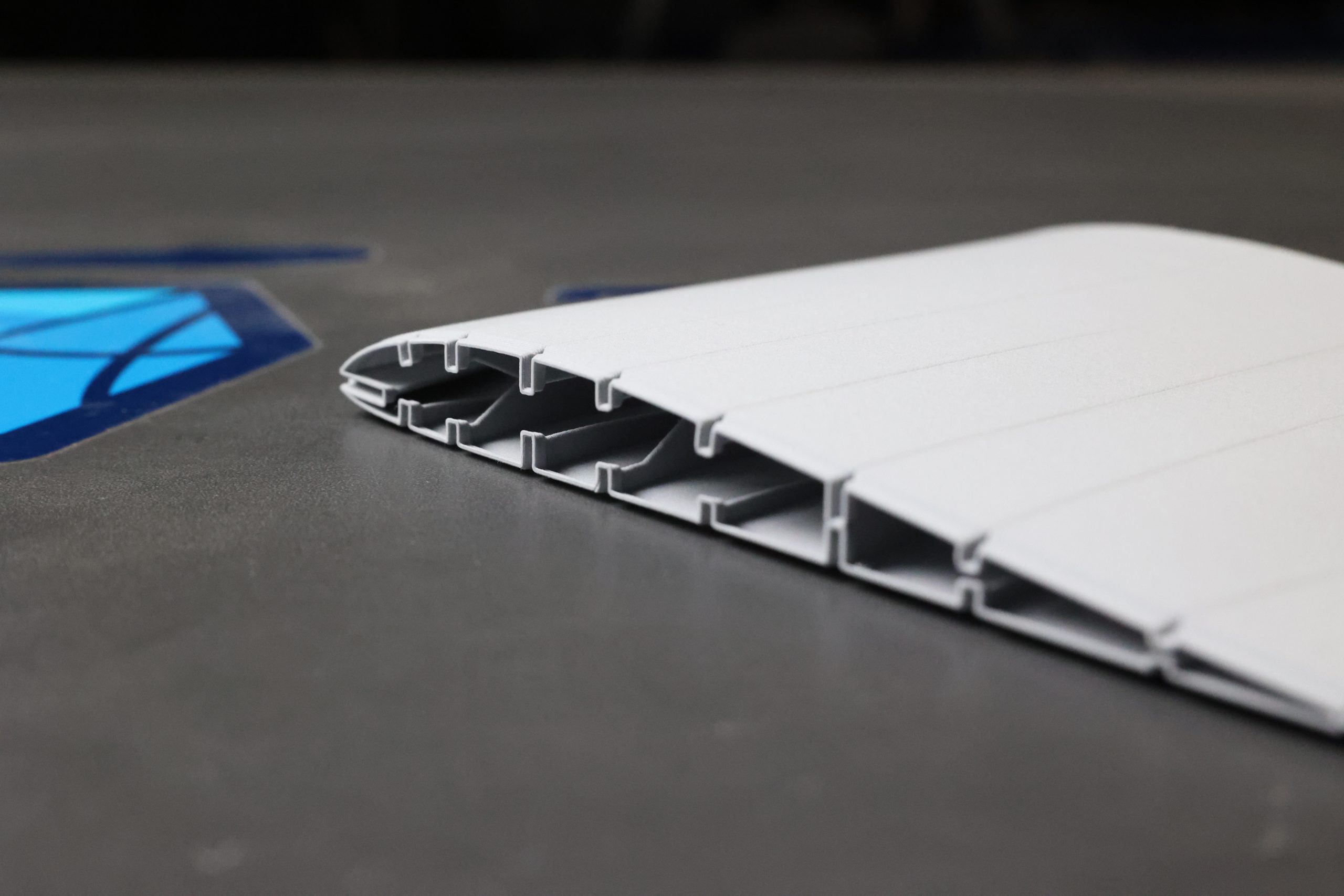 Great for LW Planes or weight reduction of any model
PolyLight 1.0 is recommended especially for our LW Planes models designed to be printed in single-pass (vase) mode with reduced travel moves but used wisely it can also be used as a complement to the PolyAir to improve the wing loading of any of our models. For example, every gram saved on tail parts counts more than twice in the need to balance the model improving weight distribution.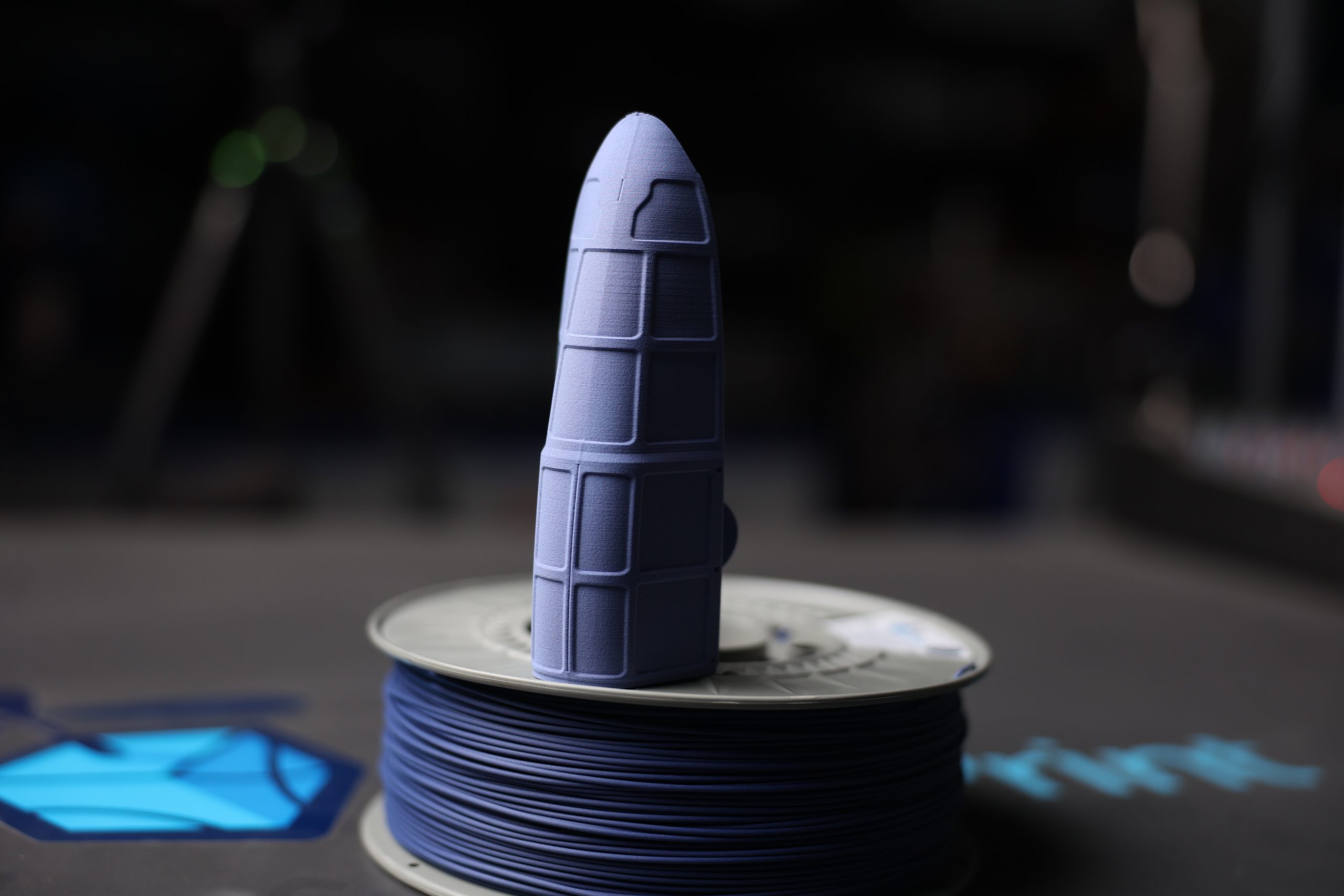 Cost-effective
Since the filament foams up when being printed, a single spool lasts for more than twice the amount of parts in volume, compared to non-foaming filaments. Lowered wing loading results in lower stall speed and impact energy when things go sideways. That means the model is less prone to damage and it actually saves costs.
Suitable for painting
We chose to make the material in light grey colour, that's the most universal base colour for painting. Models printed in light grey are not translucent and therefore it's easier to create a good-looking scale paint job. Parts can be easily sanded to make a nice surface finish.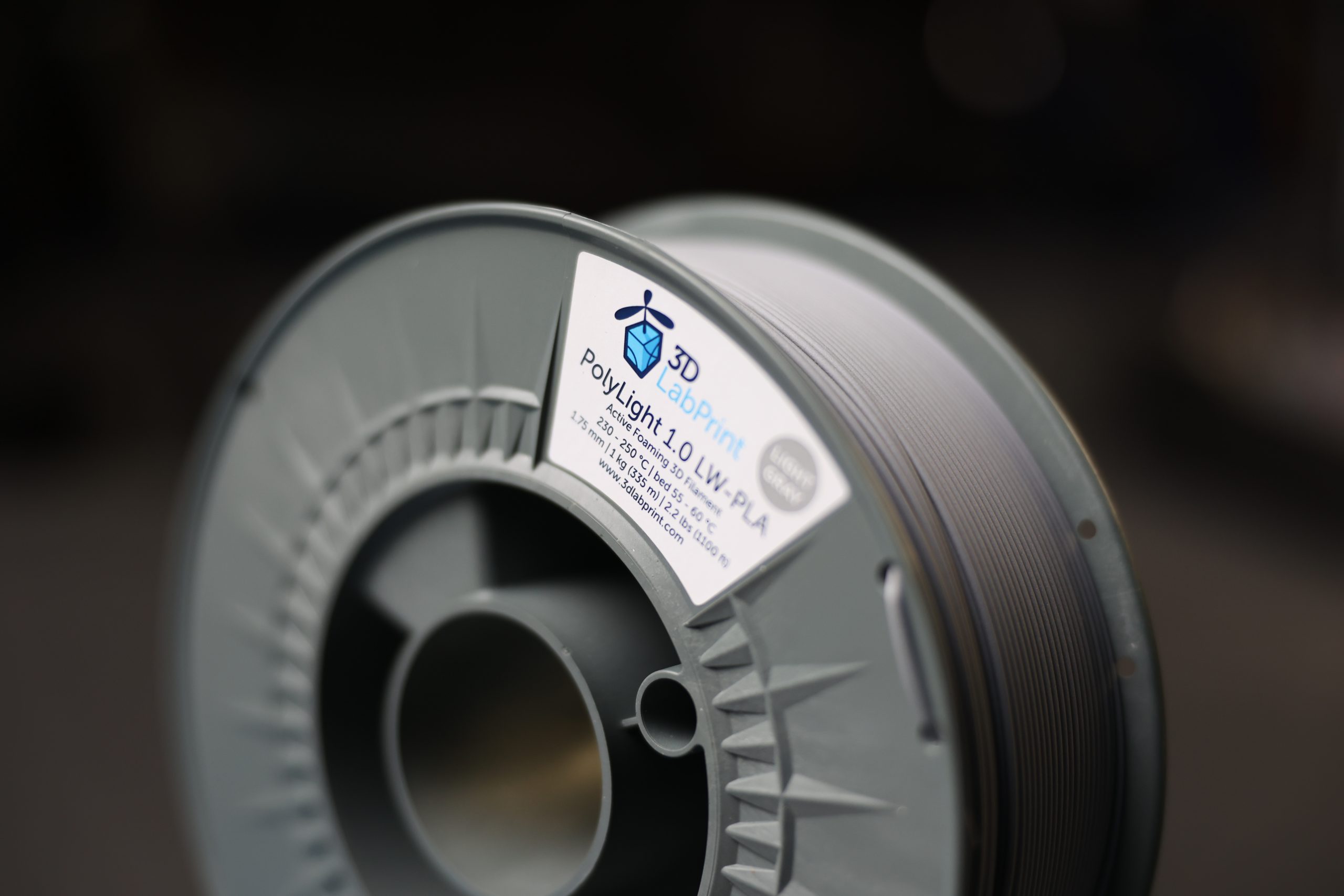 High quality and eco friendly
The filament is produced from premium ingredients, with tight tolerances on our automated production line and comes in a resealable bag for convenient use. Spools are made from recycled plastic waste.
Printing Setup
visit 3DLabPrint for FAQ
| | |
| --- | --- |
| Nozzle | 210 - 250 °C |
| Heatbed | 55 - 60 °C |
For optimal printing download the config bundle or turn to the material datasheet
Basic Attributes
| | | | |
| --- | --- | --- | --- |
| | Reduced weight by 65% | | Less stiff than PLA |
| | Increased volume by 270% | | Lower glass transition temperature |
| | Cost effective | | Oozing during travel moves |
| | Strong inter-layer adhesion | | Prone to stringing |
| | Heat activated foaming |   |   |
| | Easy to glue with CA |   |   |
| | Less visible layers |   |   |
Specs
Material: 3DLabPrint PolyLight 1.0 LW-PLA
Diameter: 1.75 ± 0.05 mm
Filament length ~ 335 m
Foaming factor: 1-3x depending on the temperature and speed
Glass transition temp: 55°C

LW PLA print profile is not included in PrusaSlicer, please 

download the Config bundle
Reviews
The Seller does not verify whether the published reviews come from consumers who have actually used or purchased the products or digital content or service. Reviews are provided by registered PRUSA ACCOUNT users.
In stock
Preparation time: 3-5 business days.